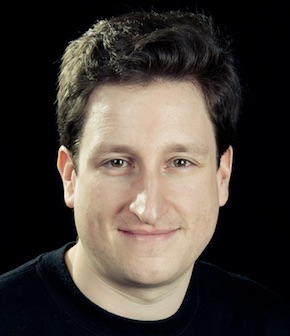 I'm

Eric Darchis
Software Engineer
Location

Belgium, near Brussels, Liège, LLN, Namur...

Work experience

~20 years

Freelance

since January 1, 2015

from mid-August 2016

E-mail darchis@pobox.com
Phone +32 (0)486 23 66 38
Hello! I'm Eric Darchis, Senior Software Engineer. My main focus is Java development but I am very interested in the whole cycle from customer needs to operations and maintenance. My most recent activities leveraged the power of Amazon Web Services with Sprint Boot, Node.js, Docker and Twilio and more to deliver reliable text messaging services across the world. Pragmatic to the bone, my heart is Agile but I remain free from Technology Religion.
Work Experience
1997 - 2005
Atos (Origin)
Windows/Unix developer
I mainly developed Windows applications used by about 2000 government officials around Europe with Unix (C, Oracle, Tuxedo) backend.
August 2004
Olympic Games Athens 2004
Live data stream operator
Worked at the Operations Center of the Olympics Games to make sure that the data live streams were properly gathered from the venues and dispatched to all news processors: official website, Samsung, CNN, ESPN, etc.
2002 - 2005
Cisco Systems
Service Sales and Marketing Developer
I joined the IT of the Service Sales and Marketing department. I worked in direct relation with sales people in the US and EMEA to develop various applications. Originally in Perl and Oracle PL/SQL, then in Java and Struts.
2005 - 2014
Vivansa
Products and Services director
Created and developed products and ".gov as a service" platforms around customs and taxation. Also made some studies around SOA and ESB for European Patent Office and others.
Jan 2015 - Jul 2016
Instaply
Software Engineer
Instaply is a Text Messaging platform for customer service with clients like Norauto, Barnes & Noble, Ace Hardware, FNAC, ... I worked on the core software, introduced the SMS bridges, mixed-channel voice servers and more.
Volunteer
Feb 2002 - Feb 2005
FOSDEM
Free and Open-Source Developers European Meeting. It started with a few people borrowing a couple of rooms from the ULB and ended up being a major conference in the open-source world.
Aug 2014 - now
Devoxx4kids
Devoxx4kids aims to help children from 9 to 14 to discover programming. They program Nao robots, Lego Mindstorms, Code Combat, Scratch, Minecraft modding... I introduced the CodeBug workshop with the huge advantage that we can donate the device and kids can continue to play with it at home.
Education
1994 - 1997
Bachelor's Degree in Computer Science
HEP Rennequin Sualem, INPRES
My Interests
Computers were my first passion as early as 1983, when I was 6 (Commodore VIC20). Later, I discovered astronomy and had the wonderful opportunity to mix these passions at the end of my degree.
I love mountain biking, climing, diving, hiking and roller skating.
Mountain biking
Skating
Scuba diving
Hiking
Climing
Boating